Arbors and Ceremony
Design, mechanics, techniques, products and pricing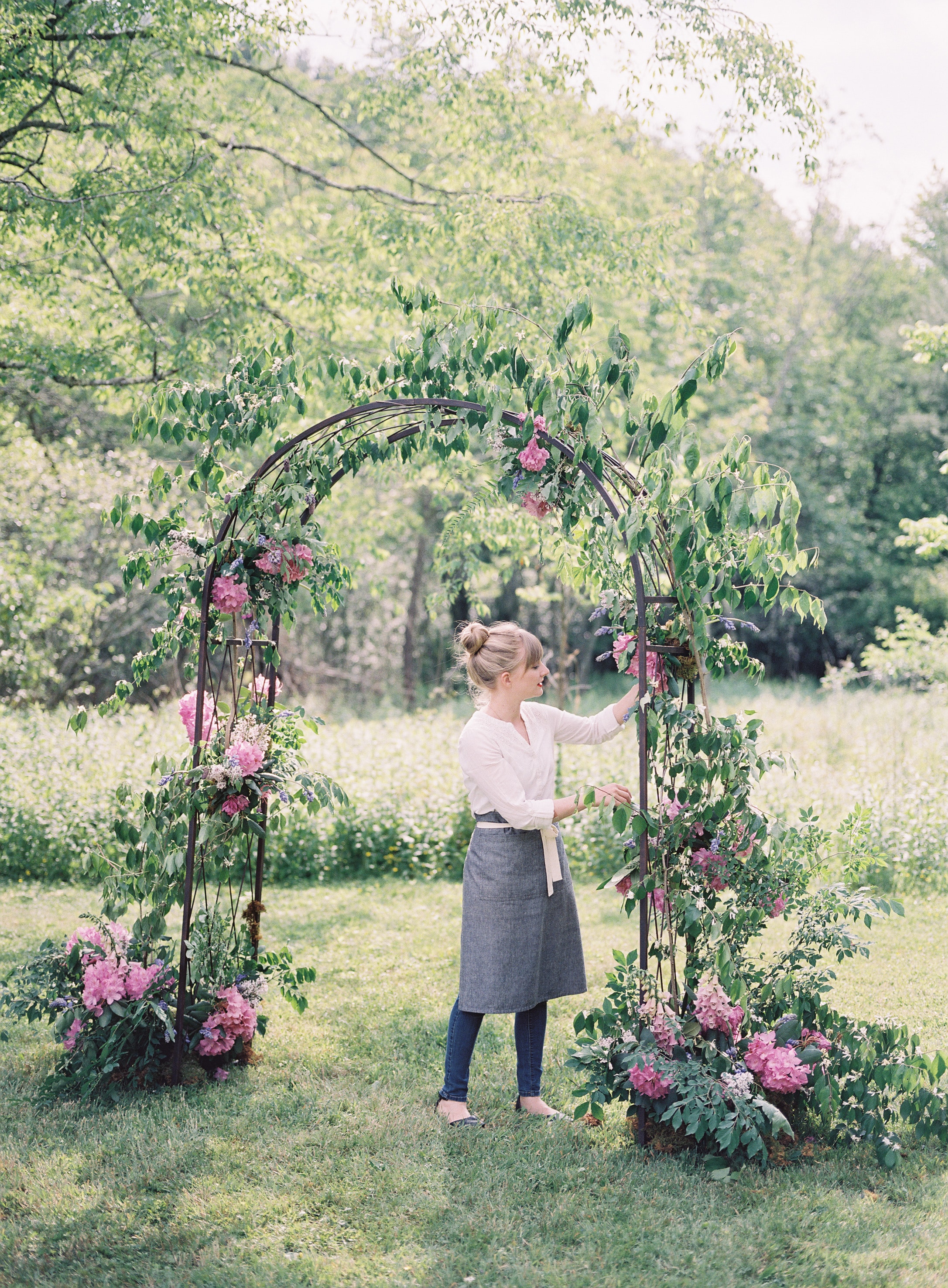 Picture this...
You just booked a job that is a bit bigger than anything you've done before. You get to do an arbor, entry arrangements, aisle markers AND an awesome garland to drape over the doorway. You would have been a little nervous because it's new, but you're just excited because you get to put the things you learned in the Team Flower Arbors and Ceremony class to use and start seeing a return on the investment you made. You closed that deal, not because you had a huge large-scale portfolio to share, but you were confident and spoke like a pro. You studied and anticipated this moment.
or maybe...
You've installed all the ceremony flowers and as you snap a few reference photos you think, "that was easy." You weren't worried about the things you once were. You knew exactly how to set your mechanics safely and keep your blooms happy and hydrated. When the arbor was delivered and the rigging points weren't the same as the photo it didn't phase you because you had the know-how and tools to adjust and keep moving without skipping a beat.
Arbors aren't intimidating anymore!
you have all the tools to create with confidence
Arbors intimidate a lot of people. If you are one of those people, you aren't alone. What if I told you that you could do just about anything a bride shoots your way with three or four simple mechanics ingredients? Would you believe me? Well, it's true. It's like magic!
My first boyfriend was a professional magician (and I, his assistant), so I know a thing or two about illusions! I've taken the code on those secrets so I can't share them (haha), but I CAN share all the illusion secrets for flowers that spring and float in all kinds of settings. My job is to make the complex simple and put you on the fast track.
In addition to fast-tracking arbors for you, I'm sharing all the essentials for wedding ceremony design. Large scale arrangements, guestbooks and memorials, aisle markers, garlands, wreaths, and flowers that spring up from the ground!
This class is taught by me, Kelly Perry, owner of Philosophy Flowers. All the foundational skills and step-by-step you need to build your designs are found here. I believe you'll take them and excel above and beyond me, loving your corner of the world through flowers in the most beautiful ways. Just follow the steps I will outline!
are you ready to drop intimidation and create? keep reading
Here is a sampling of my portfolio. After class, you'll be equipped to do the same designs you see here!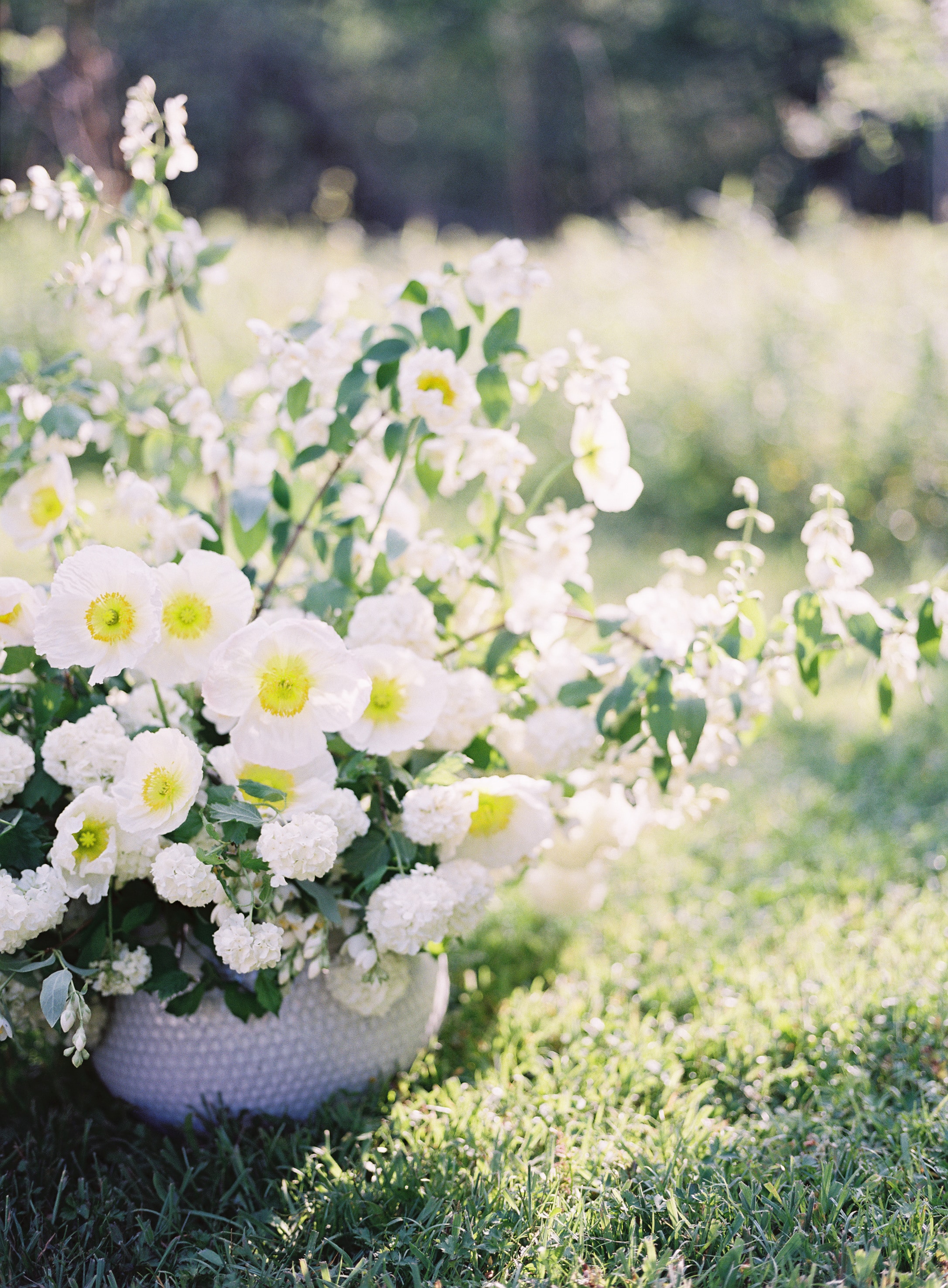 This is a comprehensive class
Organized framework, 6+ hours of instruction, and thoughtful notes
In addition to class videos, you get...
Pricing helps for the pieces we create
Sources for all the supplies we use on camera
Notes with the steps and time-saving tips for quick reference
Flower substitution suggestions so you can recreate the pieces with the materials you have access to
Want to know a little more About me?
I live in Boone, North Carolina with my husband Jesse and our golden doodle Buster. I tend a little garden and love to write about what I see there. I got my start in flowers in 2012 with Philosophy Flowers.
I have a B.S. in FACS with Teacher Licensure, and thought I would be a middle school teacher. God had other plans for me though, and I'm reminded of that every day when I pass by the wall where all my dreams, promises and letters from Team Flower members are posted. My education, as unrelated as it may appear, is in truth, very relatable — an uncanny setup for the work I do with Team Flower. I took classes in marketing, entrepreneurship, interior design, fashion design and education. All these topics and skills transfer beautifully. I also left college with my husband Jesse, who is, in every way, the perfect partner for me and Team Flower.
Kelly will answer your questions!
if you have a clarifying design question or want to talk arbors, comment while watching and Kelly will chime in!
Sounds good, but...
How much does it cost?
Purchase & Receive instant access to entire class
14 day money back guarantee included
Access never expires
At the end of the day, this choice is determined by assessing the time and energy it would take for you to accomplish these things on your own, and how much that time and energy is worth to you. What amount would you pay to expedite your learning curve, have the information you need and get your business earning income faster?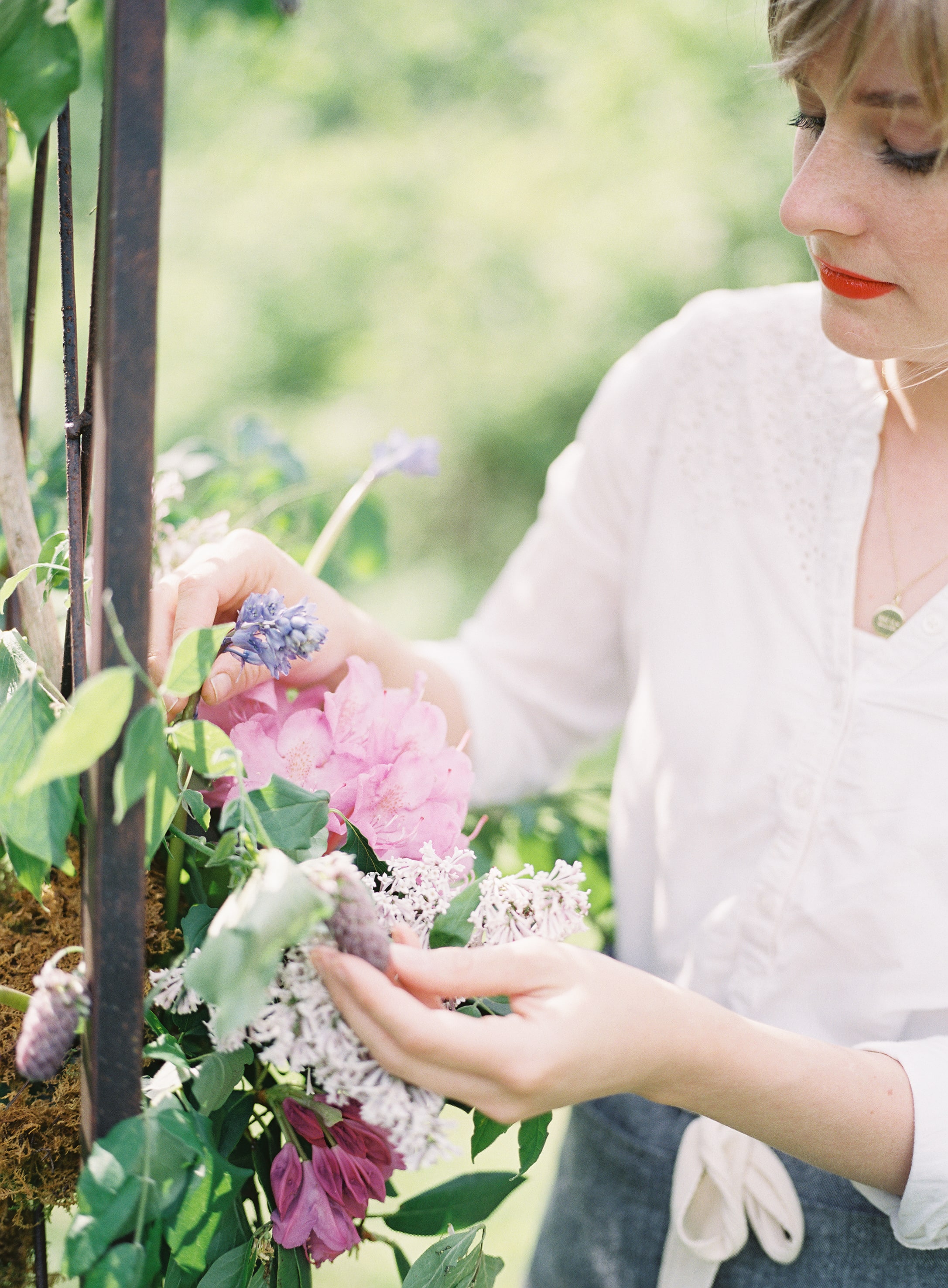 Lifetime access to the class materials & Team Flower Community
Easy access on all your devices (computer, tablet and phone)
Instant, on-demand access to class anytime, anywhere
Direct access to the instructor for questions
Listing in the Team Flower Directory
Fast, friendly customer support
Are you a little nervous this class might be a total flop?
there's no risk
If you feel we didn't deliver as promised, you don't like the instructor, or online learning isn't for you, no hard feelings! Just reach out within 14 days and we'll refund your money!
Feedback from your future classmates