Centerpieces and Reception
Design, mechanics, techniques + Products and pricing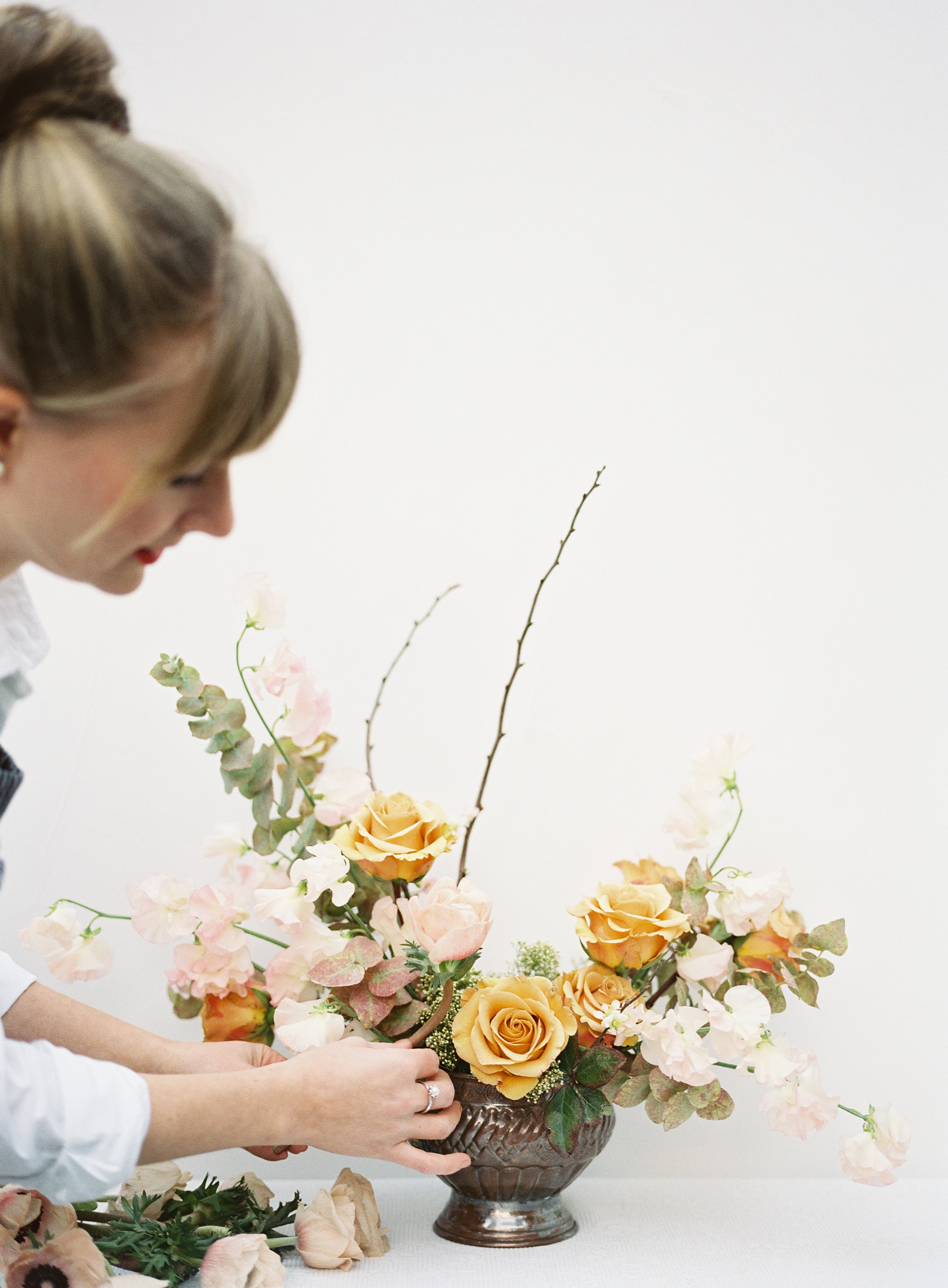 Picture this...
You've got a pile of estimates to write and proposals to send, but the bride's needs aren't fitting into her budget neatly. You get up to make some coffee, hoping inspiration will strike somewhere between your computer screen and coffee pot. Then something you learned in the Team Flower Centerpieces and Reception class comes back to you. Inspiration has struck! You refer to the class notes and sample spreadsheets and see how you can suggest an alternate path to keep your client within budget without compromising your profit margins or time. You seal that deal. Yay for you, being a masterful budget mixing maven!
OR MAYBE...
You wish there was any easy-to-understand process for designing in the garden style. You've attended webinars or workshops, but the demonstrations were a bit vague. The designers "feel it" and it's unclear why they make the choices they do. Well, I have great news for you! There IS an easy-to-understand process and you've just found it. This three-step process has the "rules" for quick success we all want, AND the principles we need to make products unique to us. Two wins!
A powerful combination
gorgeous garden style design paired with solutions for every budget
On the surface, this class looks like a comprehensive set of design tutorials. It is, but it's more. The subject of each tutorial was chosen purposefully, giving you the tools to design both garden-style flower arrangements and big-picture receptions at a variety of price points. Reception flowers are often the largest portion of the event budget for the client. They also typically take the largest portion of the internal production budget - vessels, flower count, labor, travel space and setup. And let's not forget time. Master this aspect of planning and design, and I think you've got a great shot at being successful — both with physical burnout and financially. After this class, you'll not only be able create in the gorgeous garden style design, you'll be able to take the lead in consultations, providing budget solutions. That's a powerful combination.
This class is taught by me, Kelly Perry, owner of Philosophy Flowers. The centerpiece I'm holding above is a great example of what you'll be equipped to create at the end of this class, and I invite you to check on the mini portfolio of my work below. The principles we will discuss in this class were applied to create each of the arrangements and reception designs you see.
Centerpieces in all shapes, sizes, heights and colors are covered — fifteen in all. Other reception essentials like cakes and chair backs are covered too!
It used to take me half a day or more to get an estimate put together for a client. With these principles in muscle memory, give me a budget, floor plan and ten minutes and I'll tell you what's possible.
if ten minute reception estimates sound awesome to you, keep reading
Here is a sampling of my portfolio. After class, you'll be equipped to do the same designs you see here!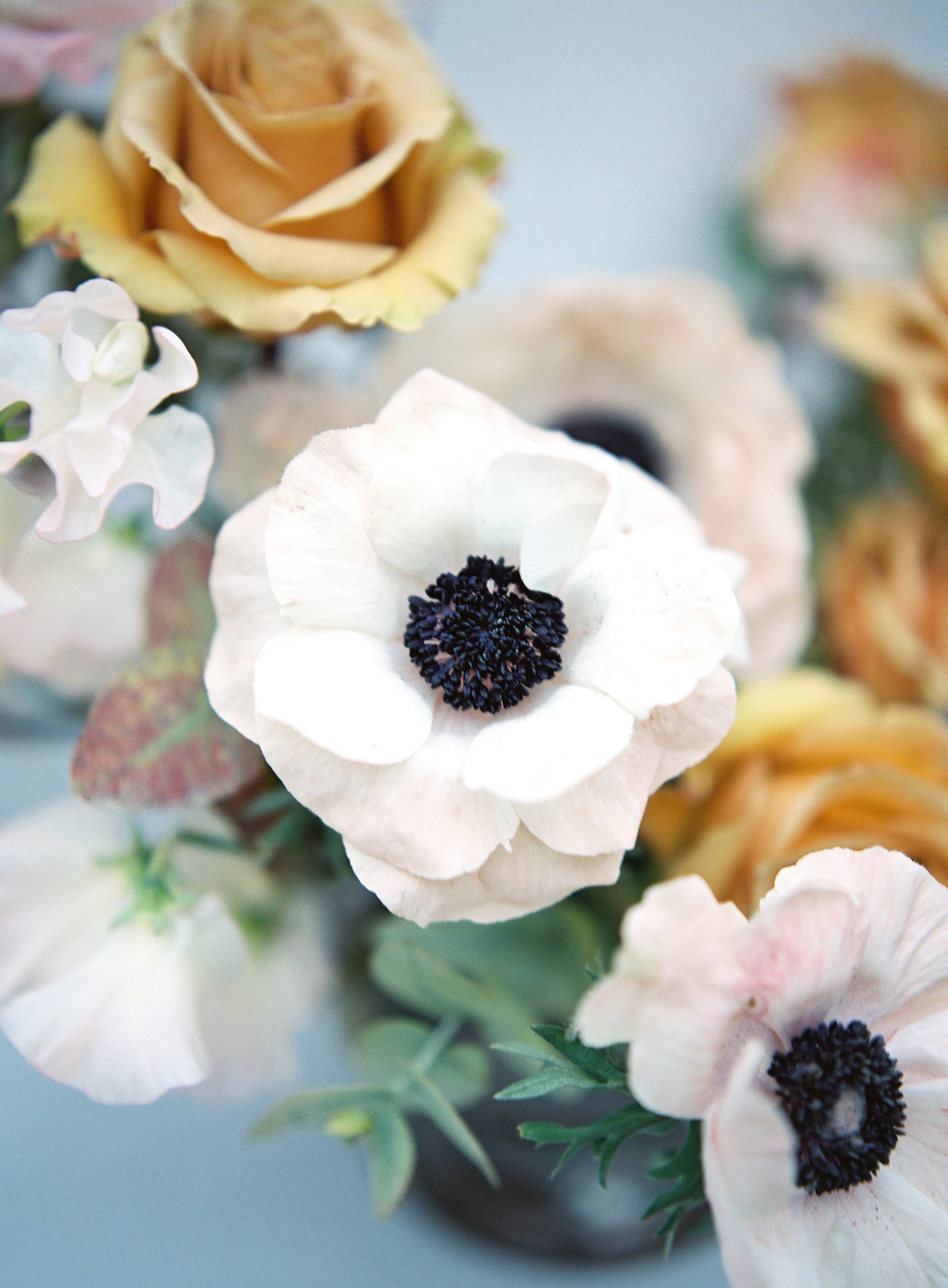 THIS IS A COMPREHENSIVE CLASS
ORGANIZED FRAMEWORK, 6+ HOURS OF INSTRUCTION, AND 15 designs demonstrated in 3 color palettes
IN ADDITION TO CLASS VIDEOS, INCLUDES COMPREHENSIVE NOTES
15 designs step-by-step on camera
Table set up step-by-step on camera
Sources for all the supplies you see are shared
Session notes are taken for you, highlighting time saving tips
Detailed charts with ingredients, purposes, subs and pricing
Sample reception estimates and variations from $1,500-$15,000
Want to know a little more About me?
I live in Boone, North Carolina with my husband Jesse and our golden doodle Buster. I tend a little garden and love to write about what I see there. Jesse and I are the founders of Team Flower and Philosophy Flowers, our wedding side, is how I got my start in flowers in 2012.
I have a B.S. in FACS with Teacher Licensure, and thought I would be a middle school teacher. God had other plans for me though, and I'm reminded of that every day when I pass by the wall where all my dreams, promises and letters from Team Flower members are posted. My education, as unrelated as it may appear, is in truth, very relatable — an uncanny setup for the work I do with Team Flower. I took classes in marketing, entrepreneurship, interior design, fashion design and education. All these topics and skills transfer beautifully. I also left college with my husband Jesse, who is, in every way, the perfect partner for me and Team Flower.
Kelly will answer your questions!
if you have a clarifying design question or want to talk centerpieces, comment while watching and Kelly will chime in!
Sounds good, but...
How much does it cost?
Purchase & Receive instant access to entire class
14 day money back guarantee included
Access never expires
At the end of the day, this choice is determined by assessing the time and energy it would take for you to accomplish these things on your own, and how much that time and energy is worth to you. What amount would you pay to expedite your learning curve, have the information you need and get your business earning income faster?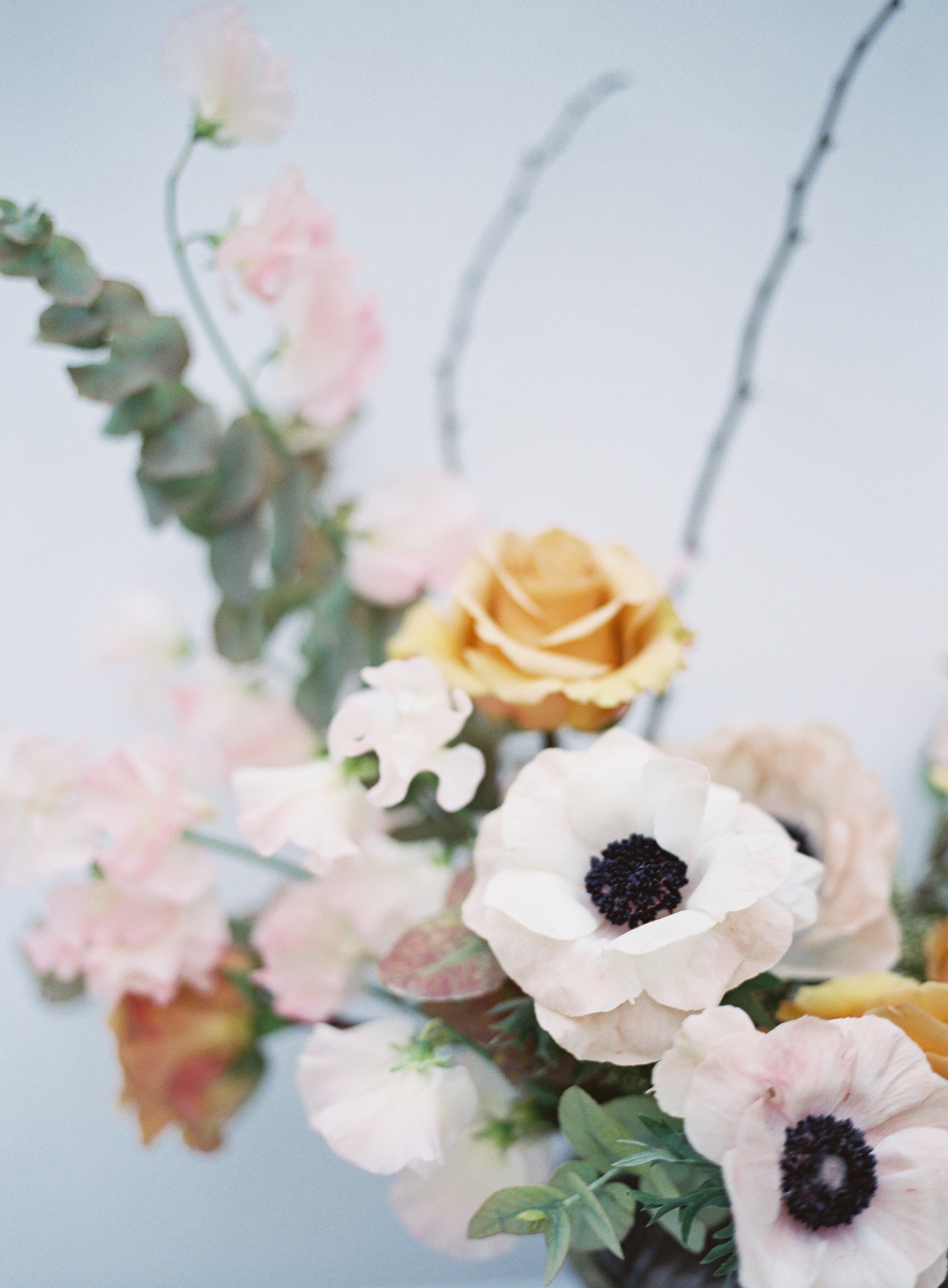 Lifetime access to the class materials & Team Flower Community
Easy access on all your devices (computer, tablet and phone)
Instant, on-demand access to class anytime, anywhere
Direct access to the instructor for questions
Listing in the Team Flower Directory
Fast, friendly customer support
Are you a little nervous this class might be a total flop?
there's no risk
If you feel we didn't deliver as promised, you don't like the instructor, or online learning isn't for you, no hard feelings! Just reach out within 14 days and we'll refund your money!
Feedback from your future classmates