Principles and Elements of Design
Learn underlying design theory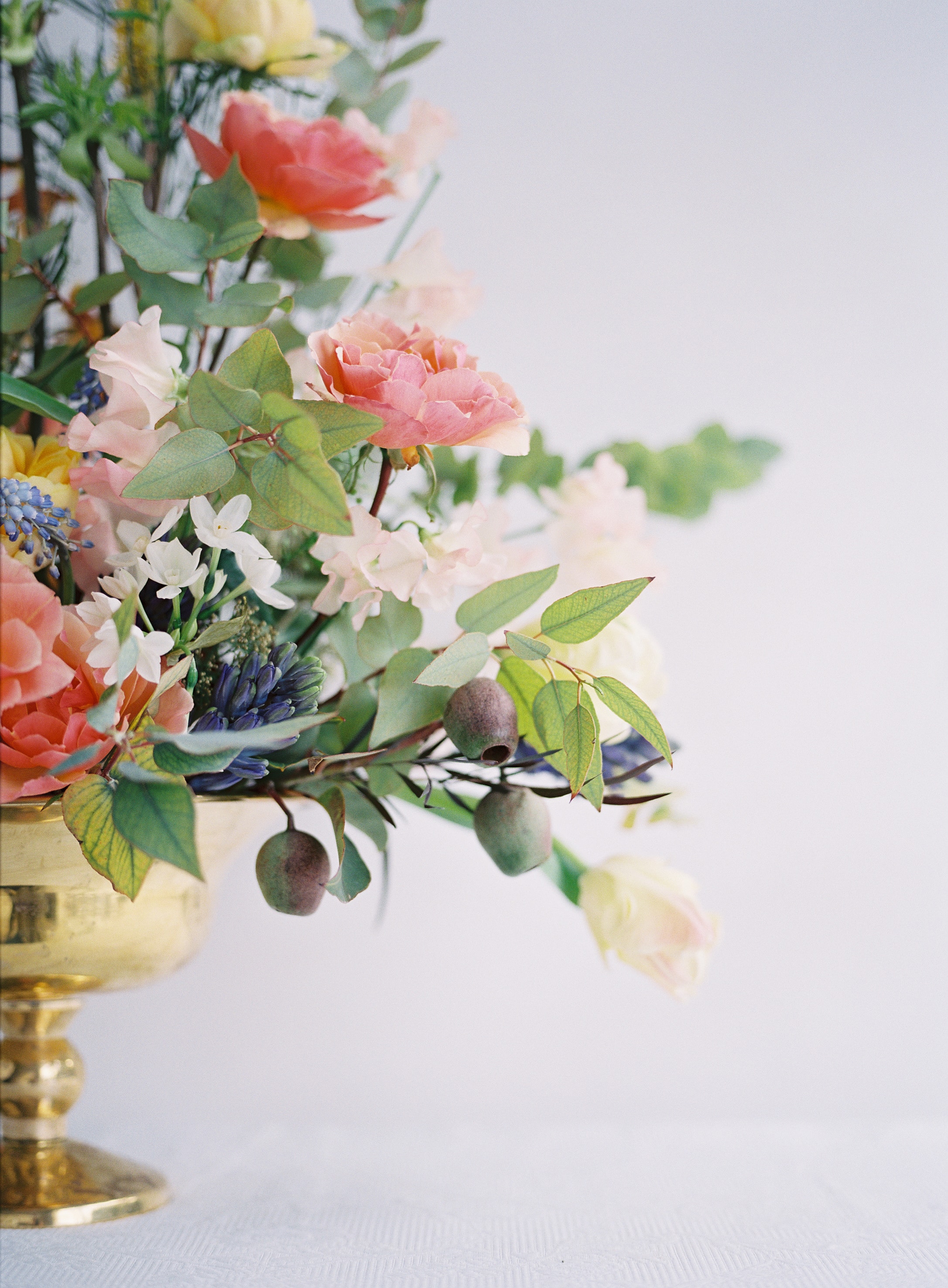 Picture this...
You don't think about where flowers should go anymore. You know. You don't look at images of arrangements and wonder why they appeal to you — you know the principles at work behind them. You don't fret when an arrangement didn't turn out just how you wanted it to because you've identified the missing principle or element and you know what to do next time.
Truly, a deep relationship with the elements and principles of design accelerates our design and composition skills faster than any workshop or real-world experience ever will.
And my favorite part? They can be applied to all kinds of things. Reception design, styling, photography, Instagram planning, fashion, interior design and food. The list goes on and on...
So are these the "rules"?

SOME PEOPLE SAY "YOU'VE GOT TO KNOW THE RULES TO BREAK THE RULES"
I understand the sentiment, but I would suggest that in flower arranging there aren't rules to be broken, but principles to guide the choices we make and the risks we take. Principles that inspire creativity and courage in a way like nothing else quite can. They weren't made to be broken, but mixed in an infinite number of ways by the creator. They help us tell a story, express emotions, and they encourage. The elements and principles of design are like a language, and the linguists are known for skipping the small talk and shooting straight to the heart. The principles speak deeply, profoundly.
Balance, movement and rest. Repetition, color gradation, focal point, dominance and lines. Proportion, contrast, golden mean, rule of thirds, symmetry, asymmetry, proximity, radiation, pattern and unity. Color, texture and shape. These are a few of the principles and elements we'll cover. And in addition to these, you'll see step-by-step implementation — the mixing and marrying of these powerful concepts.
This class is taught by me, Kelly Perry, owner of Philosophy Flowers.
Here is a sampling of my portfolio. You'll be able to identify the elements and principles you see at work in these arrangements when we finish up our time together!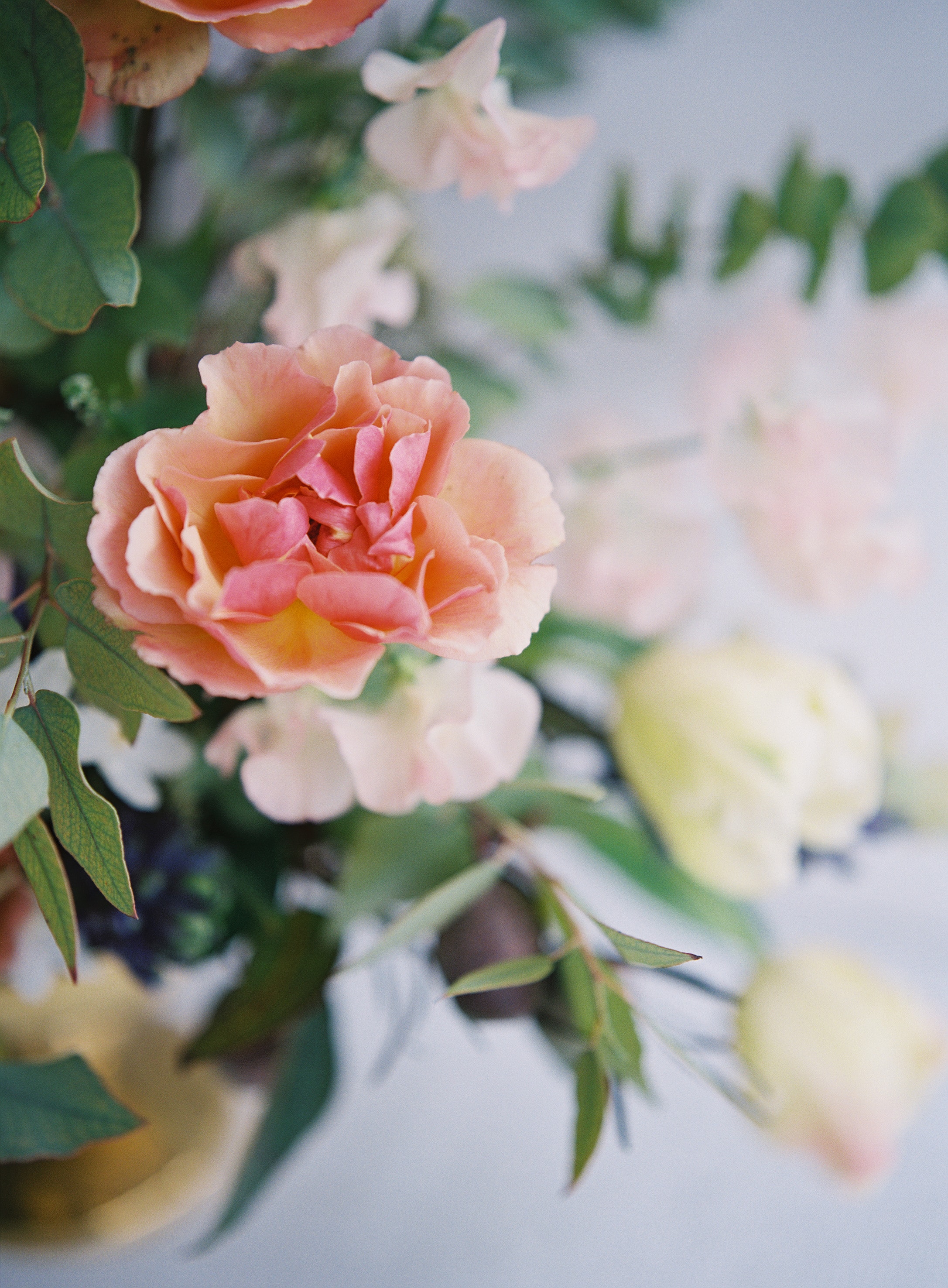 This is a comprehensive class
Organized framework, 6+ hours of instruction, and thoughtful notes
In addition to class videos you'll get
Clearly annotated images & notes to reinforce elements and principles
35 case studies on the overview of an arrangement its principles
Want to know a little more About me?
I live in Boone, North Carolina with my husband Jesse and our golden doodle Buster. I tend a little garden and love to write about what I see there. I got my start in flowers with Philosophy Flowers in 2012.
I have a B.S. in FACS with Teacher Licensure, and thought I would be a middle school teacher. God had other plans for me though, and I'm reminded of that every day when I pass by the wall where all my dreams, promises and letters from Team Flower members are posted. My education, as unrelated as it may appear, is in truth, very relatable — an uncanny setup for the work I do with Team Flower. I took classes in marketing, entrepreneurship, interior design, fashion design and education. All these topics and skills transfer beautifully. I also left college with my husband Jesse, who is, in every way, the perfect partner for me and Team Flower.
Kelly will answer your questions!
if you have a clarifying design question or want to talk principles, comment while watching and Kelly will chime in!
Sounds good, but...
How much does it cost?
Purchase & Receive instant access to entire class
14 day money back guarantee included
Access never expires
At the end of the day, this choice is determined by assessing the time and energy it would take for you to accomplish these things on your own, and how much that time and energy is worth to you. What amount would you pay to expedite your learning curve, have the information you need and get your business earning income faster?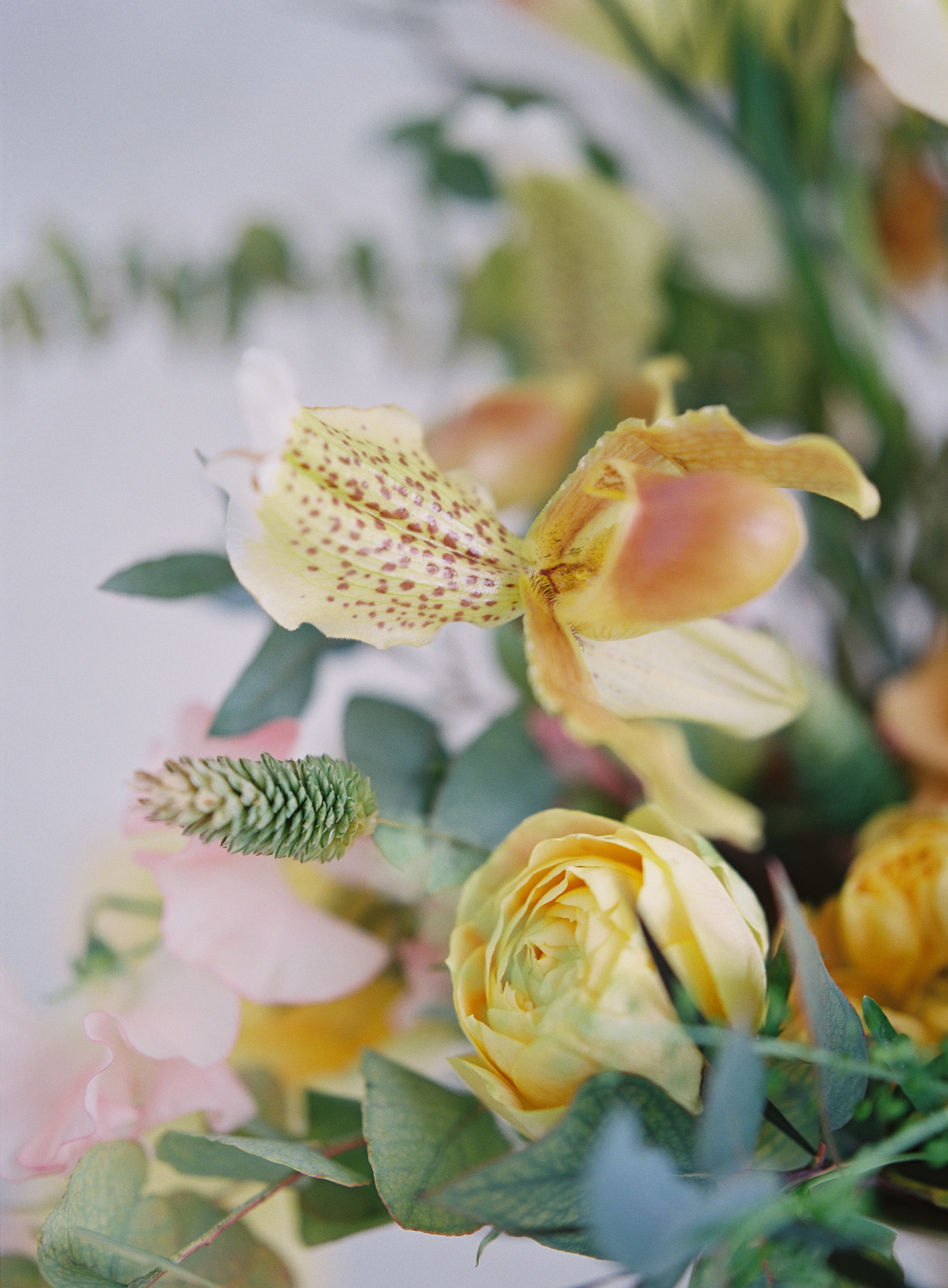 Lifetime access to the class materials & Team Flower Community
Easy access on all your devices (computer, tablet and phone)
Instant, on-demand access to class anytime, anywhere
Direct access to the instructor for questions
Listing in the Team Flower Directory
Fast, friendly customer support
Are you a little nervous this class might be a total flop?
there's no risk
If you feel we didn't deliver as promised, you don't like the instructor, or online learning isn't for you, no hard feelings! Just reach out within 14 days and we'll refund your money!
Feedback from your future classmates